The Gallery of Solitary Beings
Triptychs based on The Stereoscope of Solitary Beings (Juan Rodolfo Wilcock)
Installation The Gallery of Solitary Beings
The Gallery of Solitary Beings
Triptychs based on The Stereoscope of Solitary Beings (Juan Rodolfo Wilcock)
Appropriating the wonderfully strange world of the Argentinian writer Juan Rodolfo Wilcock, The Gallery of Solitary Beings presents a series of portraits inspired by the characters that inhabit Wilcock's short surrealist fables in his Stereoscope of Solitary Beings. As Wilcock puts it, these are "whims, insane peculiarities and moments of chaos", extraordinary beings who are condemned to the ordinary, revealed to us in this series of triptychs in which the author's rebellious spirit and a deeply theatrical sensibility can be found.
The installation is presented either on its own or in association with the show The Stereoscope of Solitary Beings.
Credits
Conception and direction: Ingrid von Wantoch Rekowski
Assistant: Manolo Sellati
Costumes: Regine Becker
Make-up: Petar Ivanov, Vivyane Dewals
Photographers: Léo Becker, Théo Boermans
Graphic Designer: Alain Tajchman
Performers: Candy Saulnier, Aurélien Dubreuil-Lachaud, Manon Joannotéguy, Angelo Dello Spedale Catalano, Dominique Grosjean, Cécile Leburton, Aurelio Mergola, Pietro Pizzuti, Annette Sachs, Fryderyk de Peslin Lachert, Anne-Marie Loop, Selma Alaoui, Simon Espalieu, Pascal Crochet, Mathieu Fonteyn, Adèle Vandroth, Cyrille Aron, Paul Aron, Vladimir Aron, Isabelle Dumont
Thanks to: Alice Piemme, Kévin Furet, Muriel Waerenburgh, Andy Williams
Production: Lucilia Caesar
Supported by: Fédération Wallonie-Bruxelles (Direction du Théâtre)
Press
Dans l'univers absurde du poète Wilcock, un centaure amateur de peinture croise un ange déchu, une poule lectrice mange les manuscrits qu'elle n'aime pas et un couple décide de passer sa vie au lit quitte à s'entre-tuer. Un bestiaire décadent.
(L'hebdo du Vendredi Reims, Fanny Lattach, 06/02/15)
From the beginning, when the audience was waiting for guidance for entry, the pictures hung on the wall already set a fundamental atmosphere of bizarreness.
(Taiwan, 2019)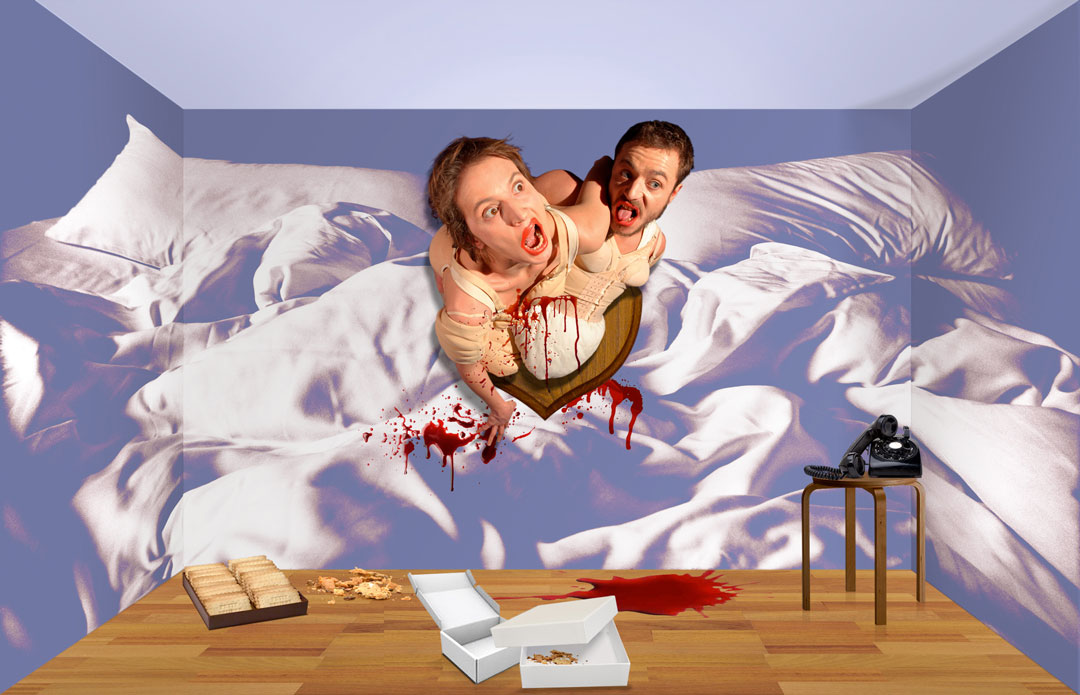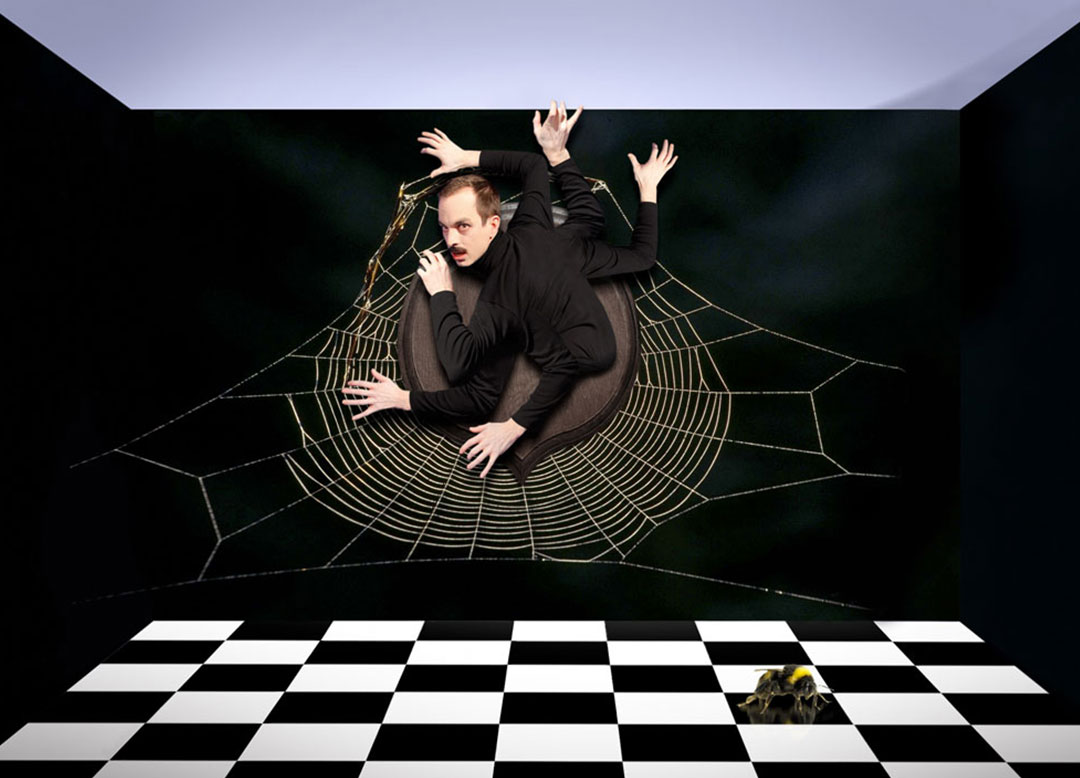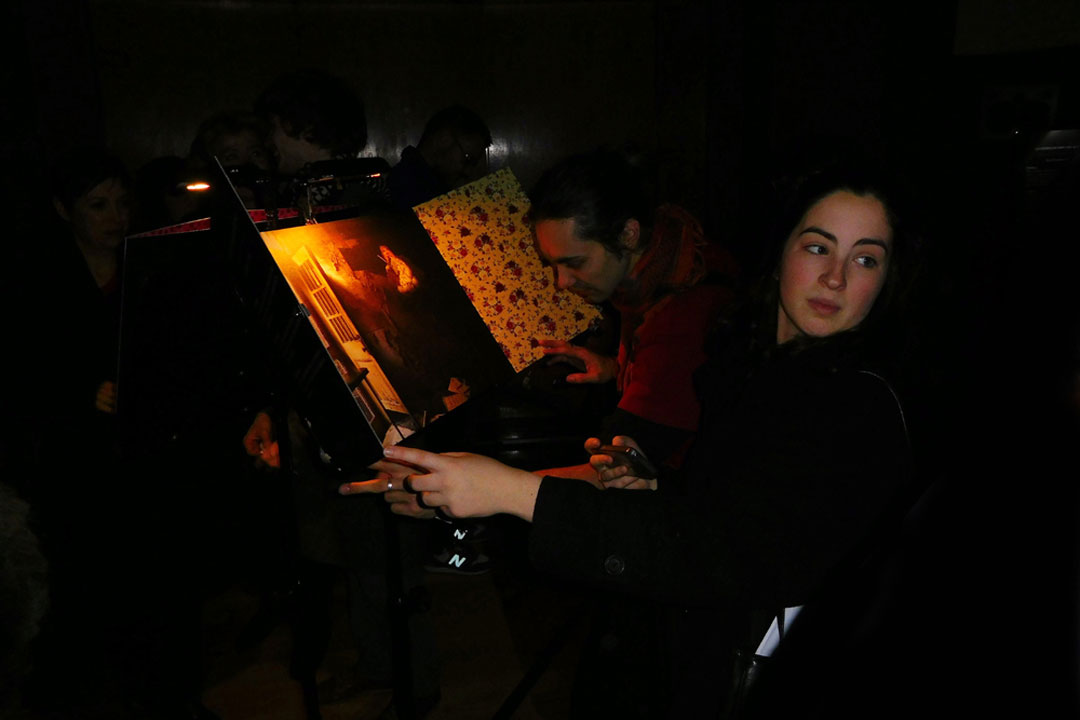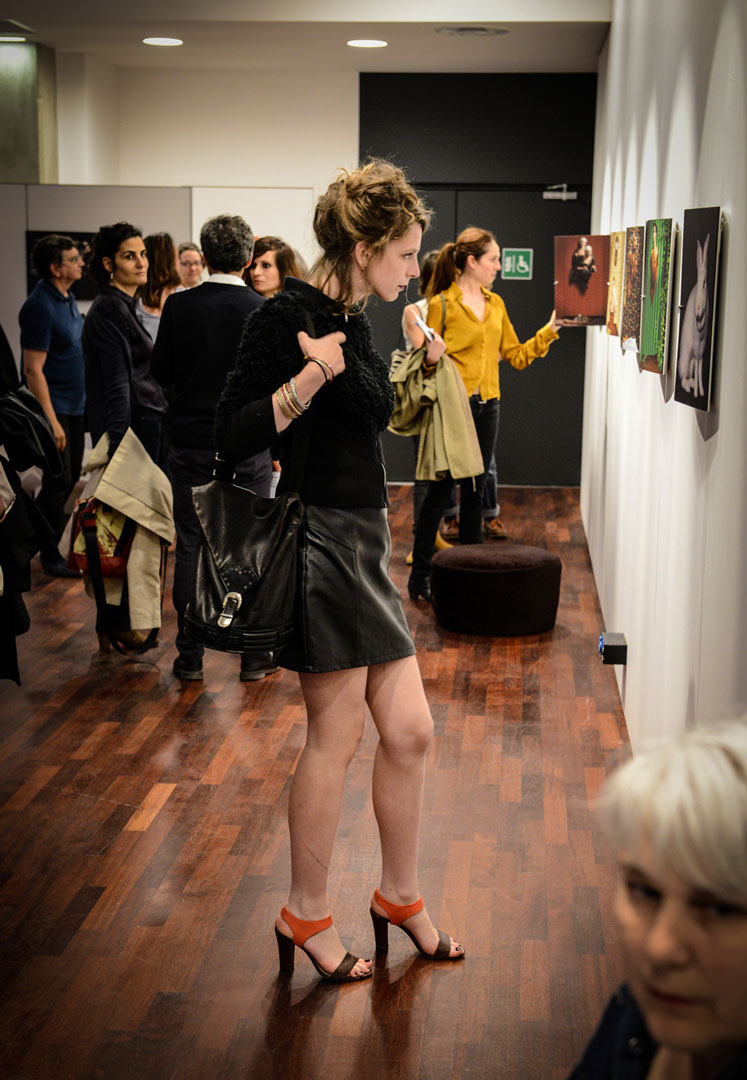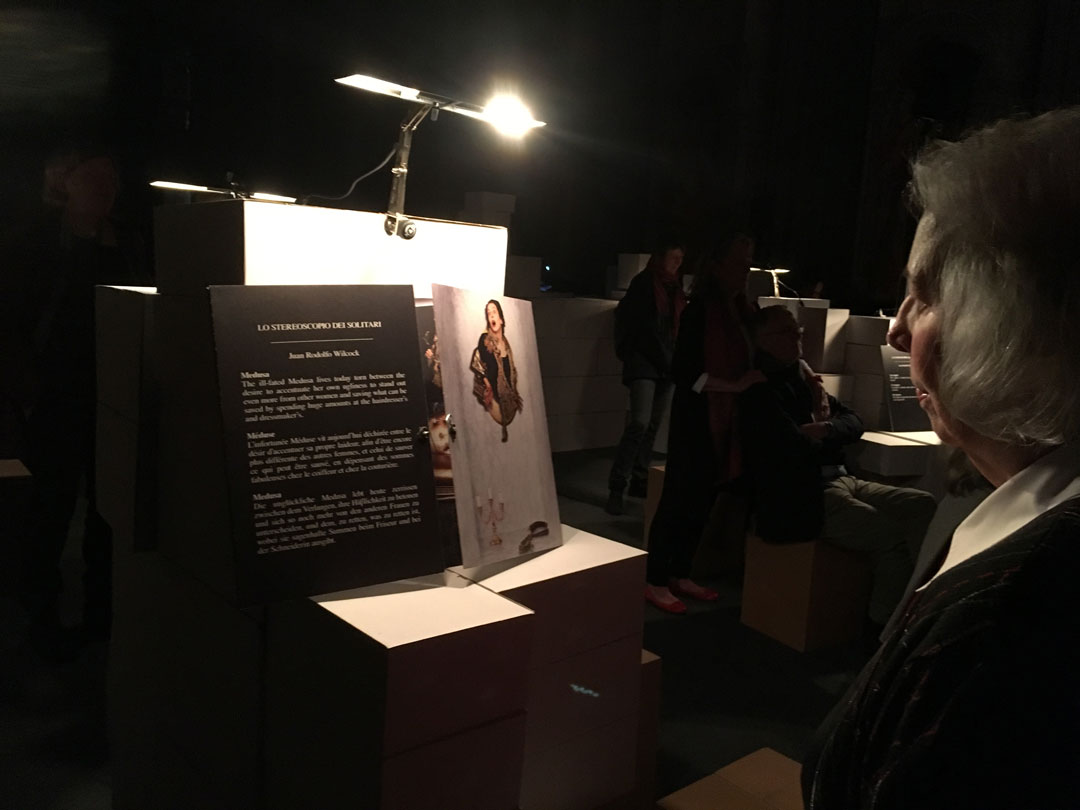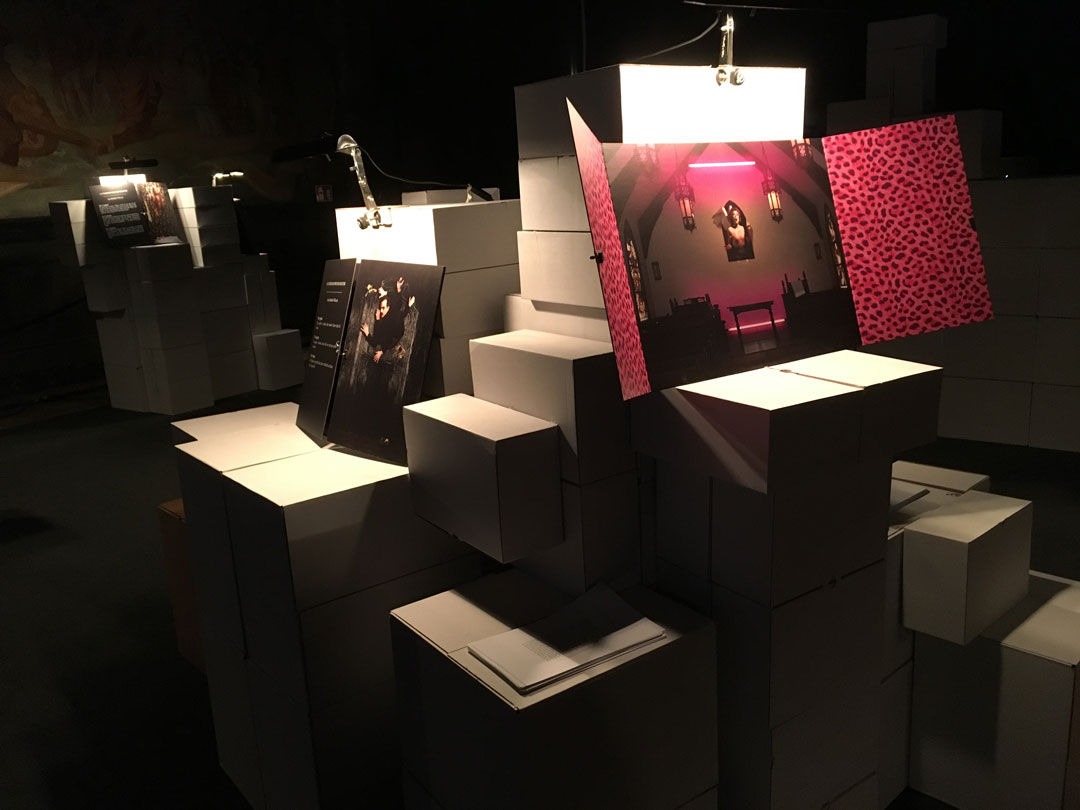 The-Gallery of Solitary Beings Teaser ©AlainTajchman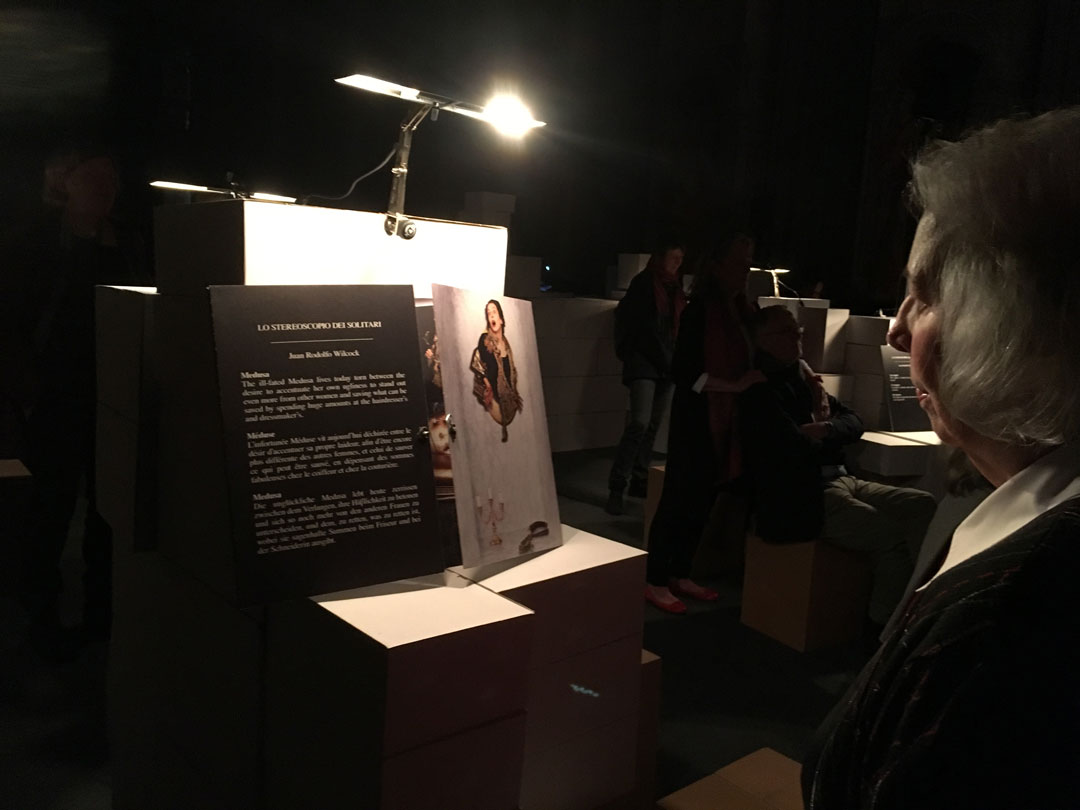 The-Gallery of Solitary Beings Teaser ©AlainTajchman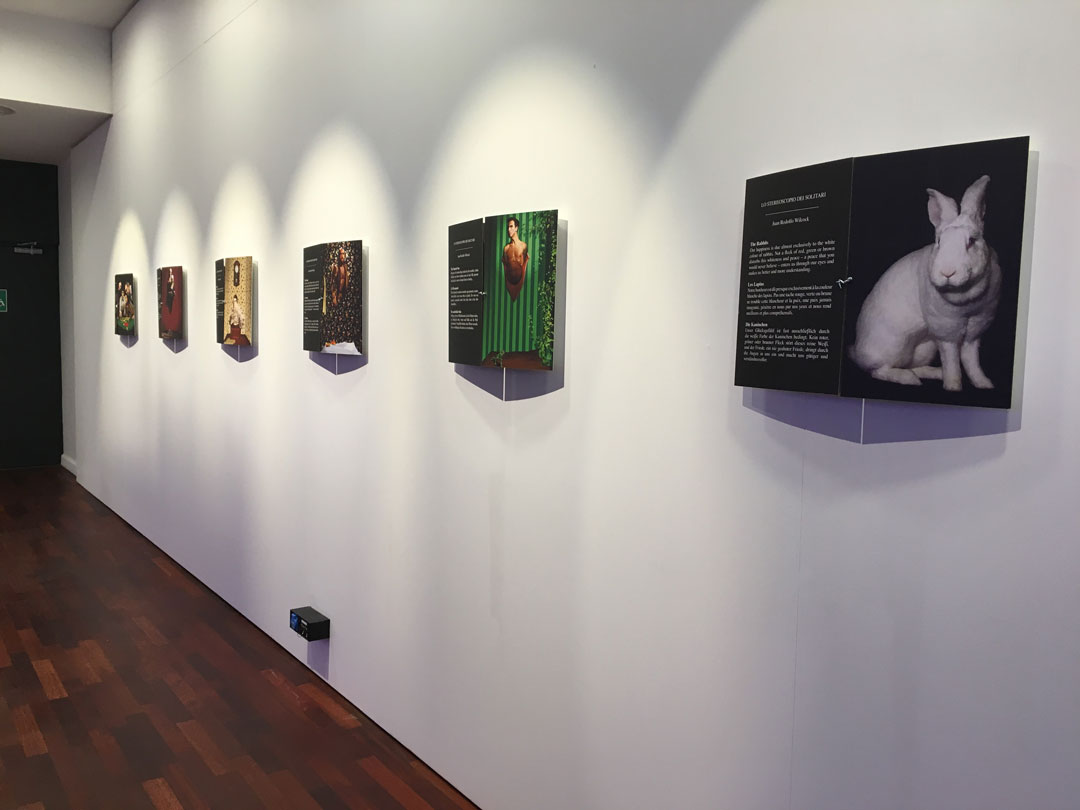 The-Gallery of Solitary Beings Teaser ©AlainTajchman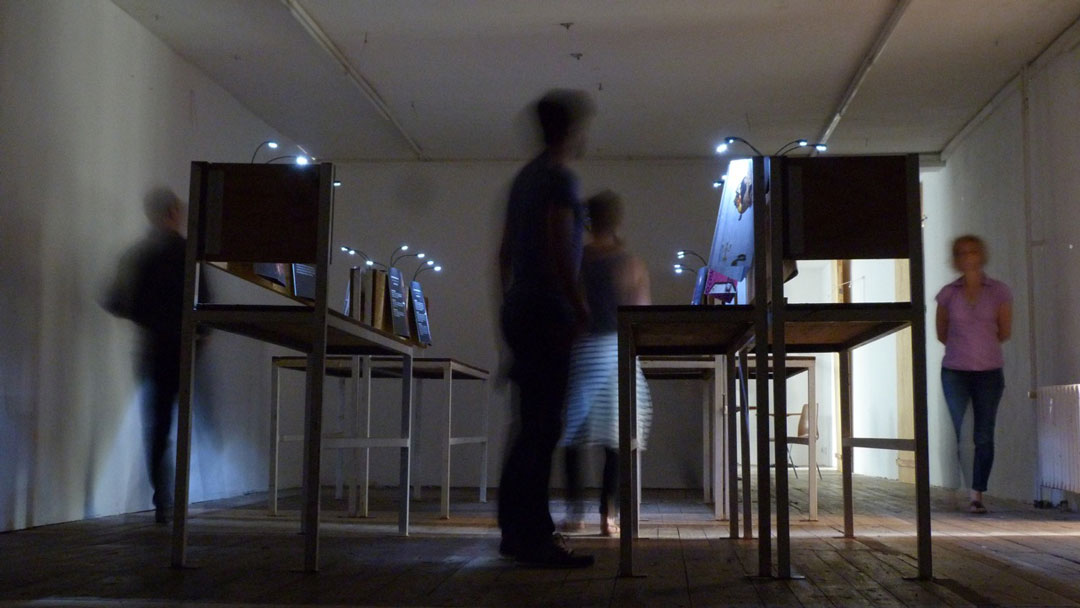 The-Gallery of Solitary Beings Teaser ©AlainTajchman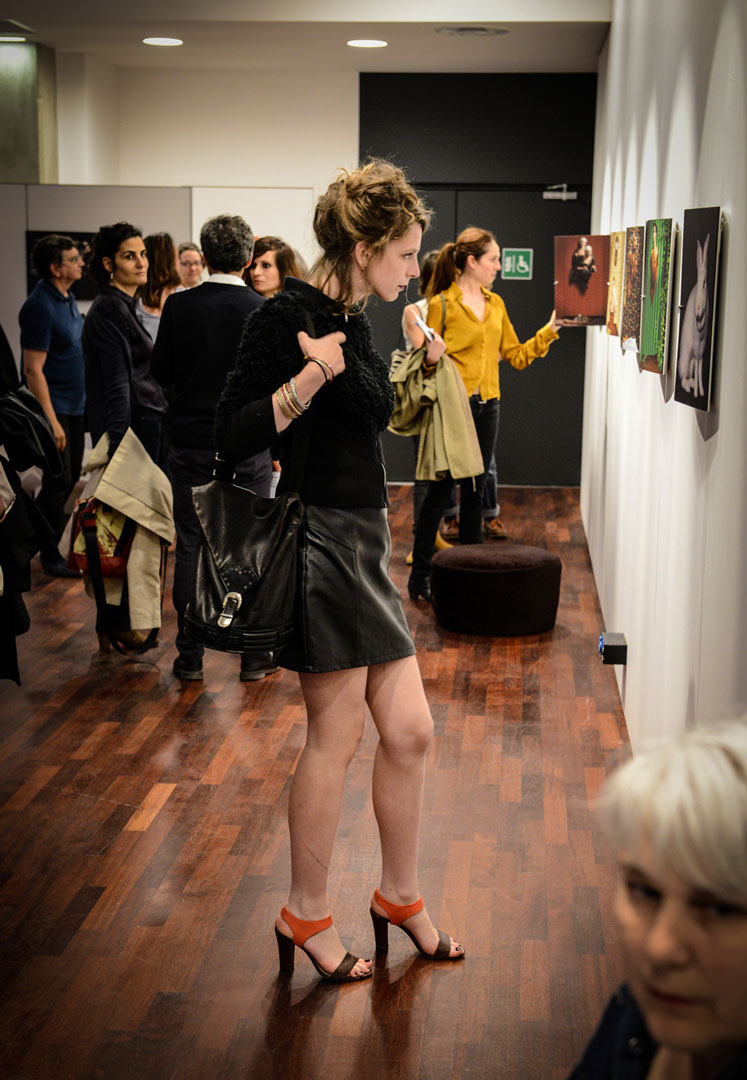 The-Gallery of Solitary Beings Teaser ©AlainTajchman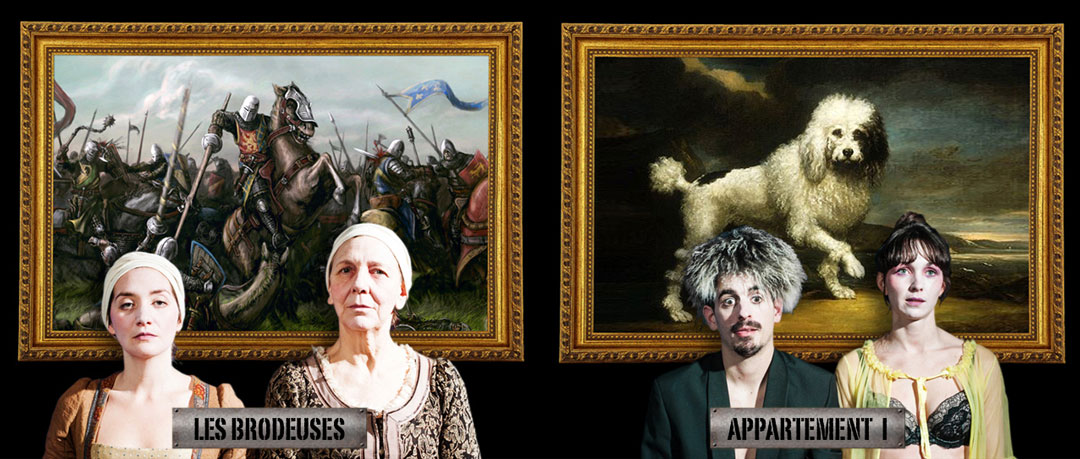 The-Gallery of Solitary Beings Teaser ©AlainTajchman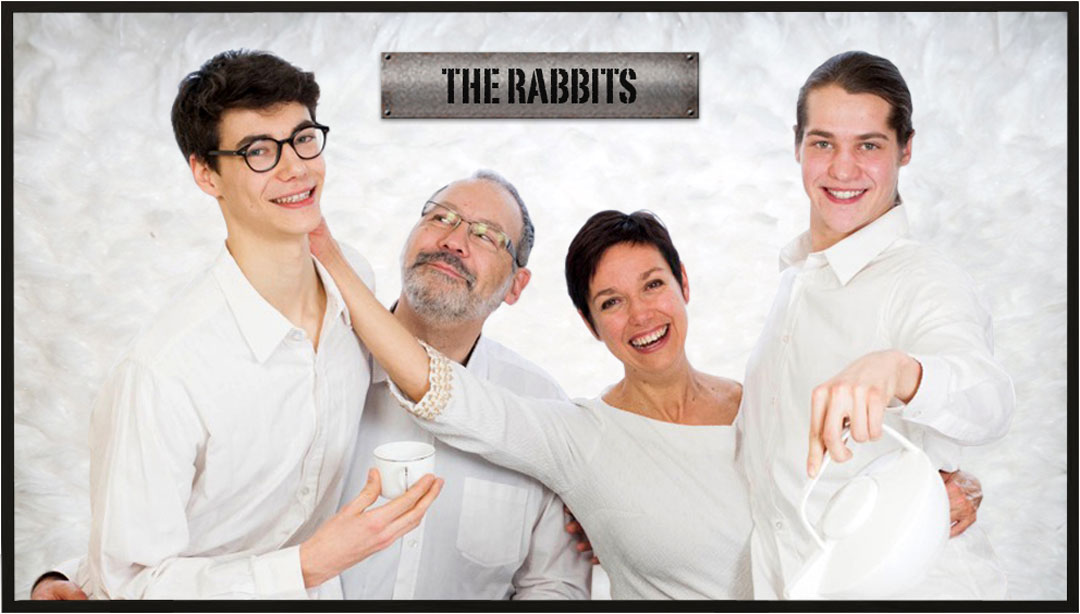 The-Gallery of Solitary Beings Teaser ©AlainTajchman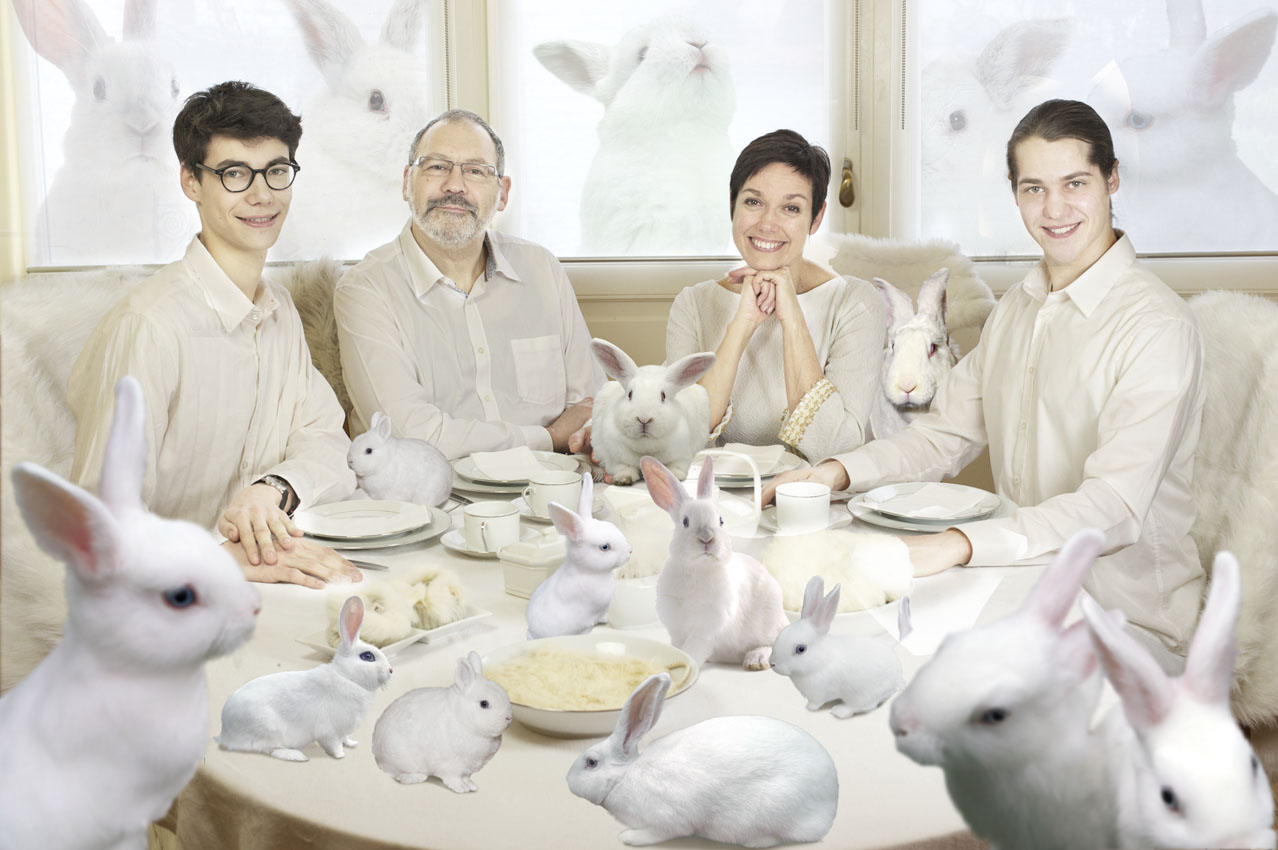 The-Gallery of Solitary Beings Teaser ©AlainTajchman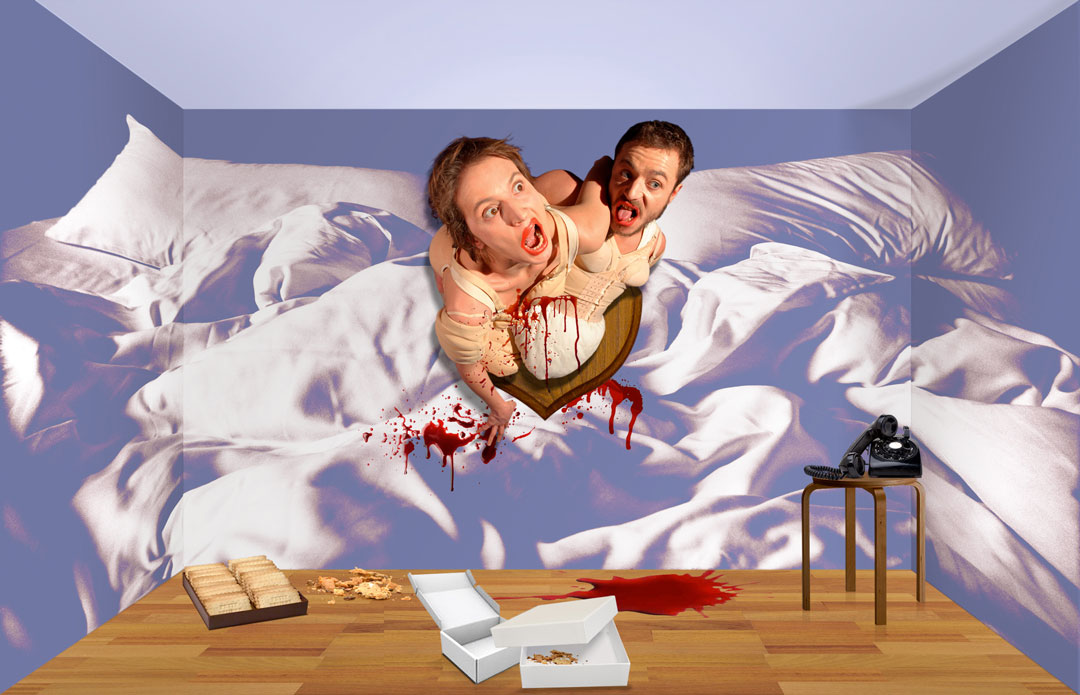 The-Gallery of Solitary Beings Teaser ©AlainTajchman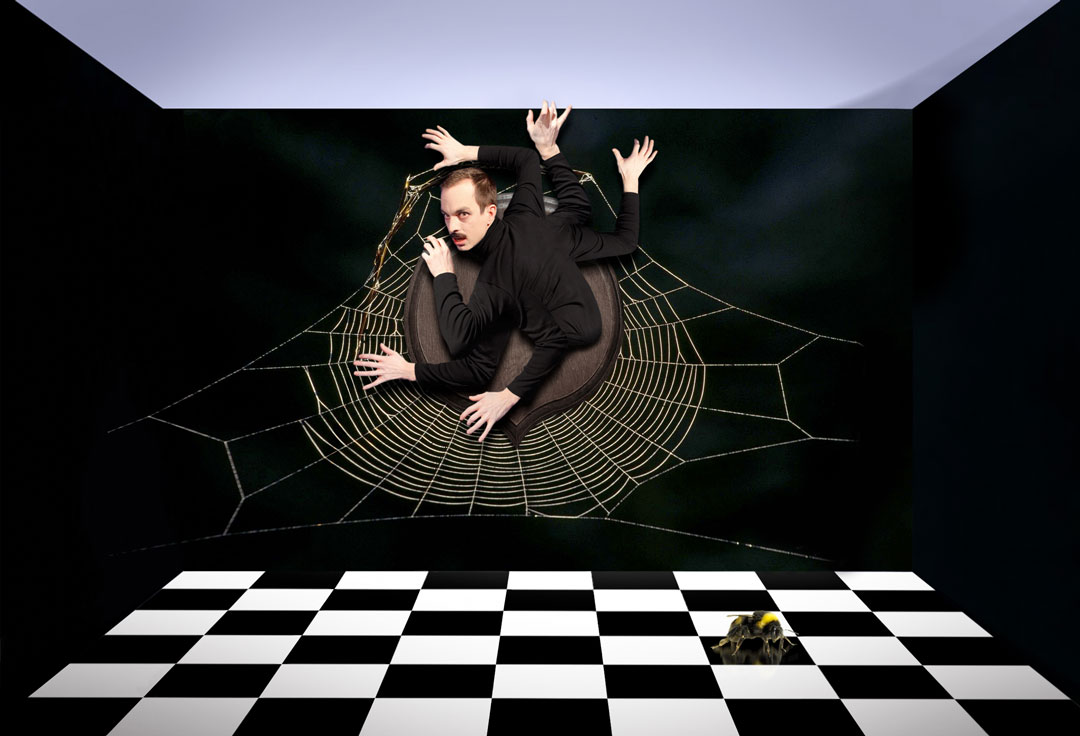 The-Gallery of Solitary Beings Teaser ©AlainTajchman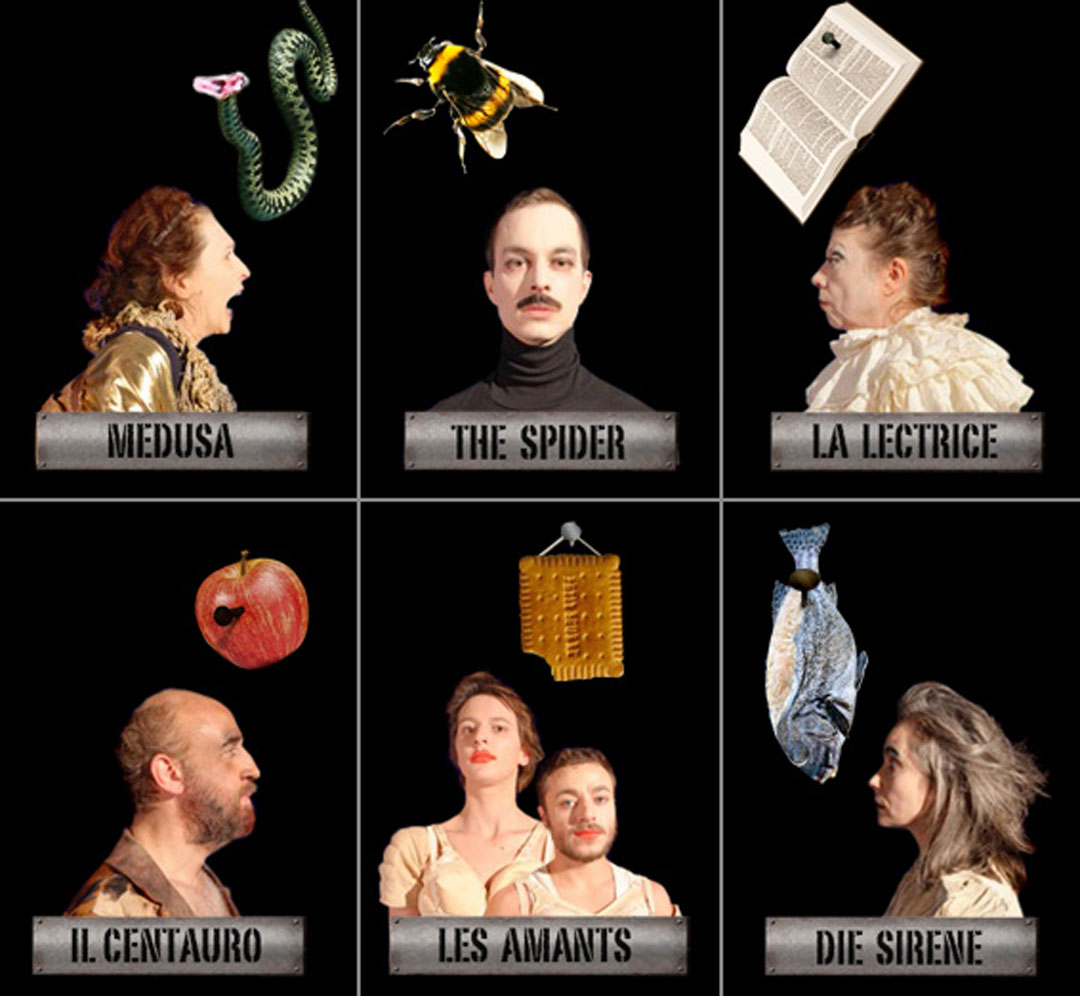 The-Gallery of Solitary Beings Teaser ©AlainTajchman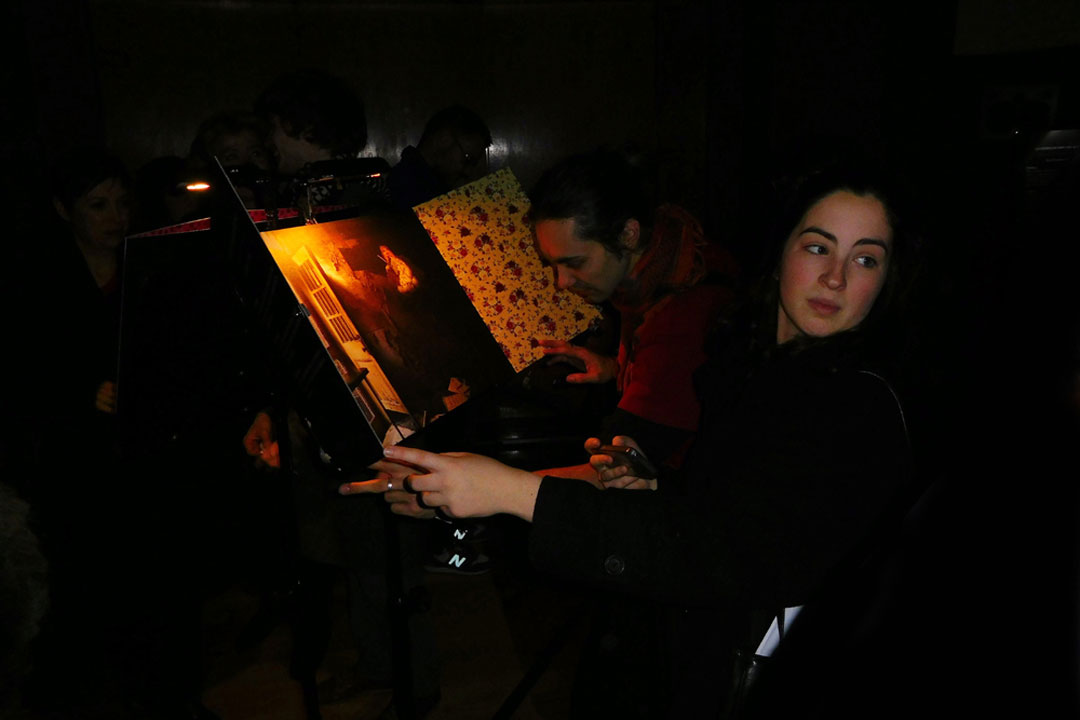 The-Gallery of Solitary Beings Teaser ©AlainTajchman