Mondschatten
Chamber opera by Youhghi Pagh-Paan
Mondschatten Opera
Mondschatten
Chamber opera by Youhghi Pagh-Paan
This opera by Youhghi Pagh-Paan is based on the final part of Oedipus at Colonus by Sophocles, interspersed with texts by the Korean philosopher Byung-Chul Han.
This opera reconciles three very different worlds: Greek tragedy, Korean mask theatre and our contemporary reality. Performed between waste ground and modern constructions, Ingrid von Wantoch Rekowski's staging takes place on or around a floating cube that encases the orchestra. Between the water and the chaotic space of a huge building site, the performers create a tragic, archaic and enigmatic language, in many respects close to an ancient ritual.
Composition: Youhghi Pagh-Paan
Music direction: Johannes Debus
Direction: Ingrid von Wantoch Rekowski
Set design and lighting: Stefan Heinrichs
Costumes: Regine Becker
Singers: Nigel Robson (tenor), Katharina Rikus (alto), Gerd Grochowski (bass-baritone), Anja Metzger (soprano)
Vocal ensemble: Kathrin Bechstein, Silvia de la Muela, Lisa Carliot, Sandra Stahlheber, Anneka Ulmer
Performers: Sorina Kierfer, Luis Madsen, Boris Nahalka, Adrian Turner, Sabrina Wolfram
Production: Staatsoper Stuttgart, World New Music Festival Stuttgart
Press
Bildstarkes Traumtheater – Gleich sein Auftritt ist ein faszinierendes Bild – Ödipus, der blinde Wanderer, taucht in der Ferne auf und schreitet in der weiten Grosstadtlandschaft des Pariser Platzs auf die Zuschauer zu, zwischen verspiegelten Hochhäusern, wie in einer riesigen Arena: Anitke und Moderne durchdringen sich sinnfällig. Wir sehen archaisches, zeitlos bilderstarkes Theater. Groteskes Theater sogar, inszeniert von Regisseurin Ingrid von Wantoch Rekowski.
(Schwäbisches Tagblatt, Otto Paul Burkhardt, 24/07/06)
Der Tod und die Reise vom Leben zum Tod sind die Themen dieses Stücks, der Open-air-Aufführungsort in Stuttgart war deshalb äusserst passent gewählt.
(Die Welt, 14/07/06)
Fremd, fasziniered: Younghi Pagh-Paans Mondschatten.
(Stuttgarter Nachrichten, 24/07/06)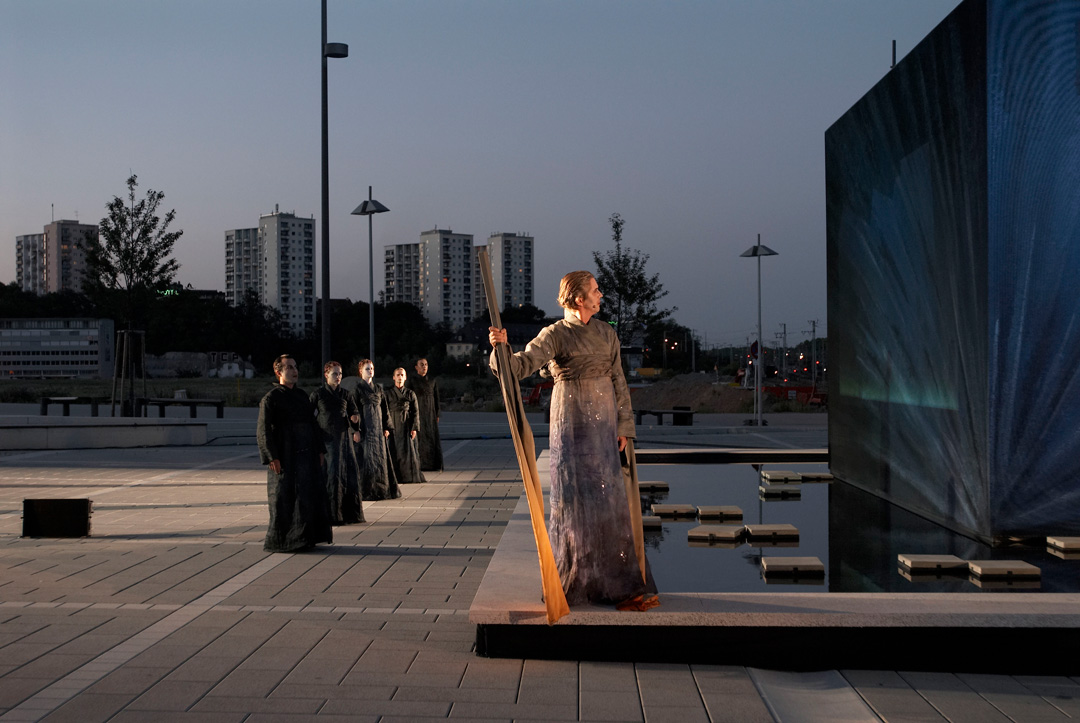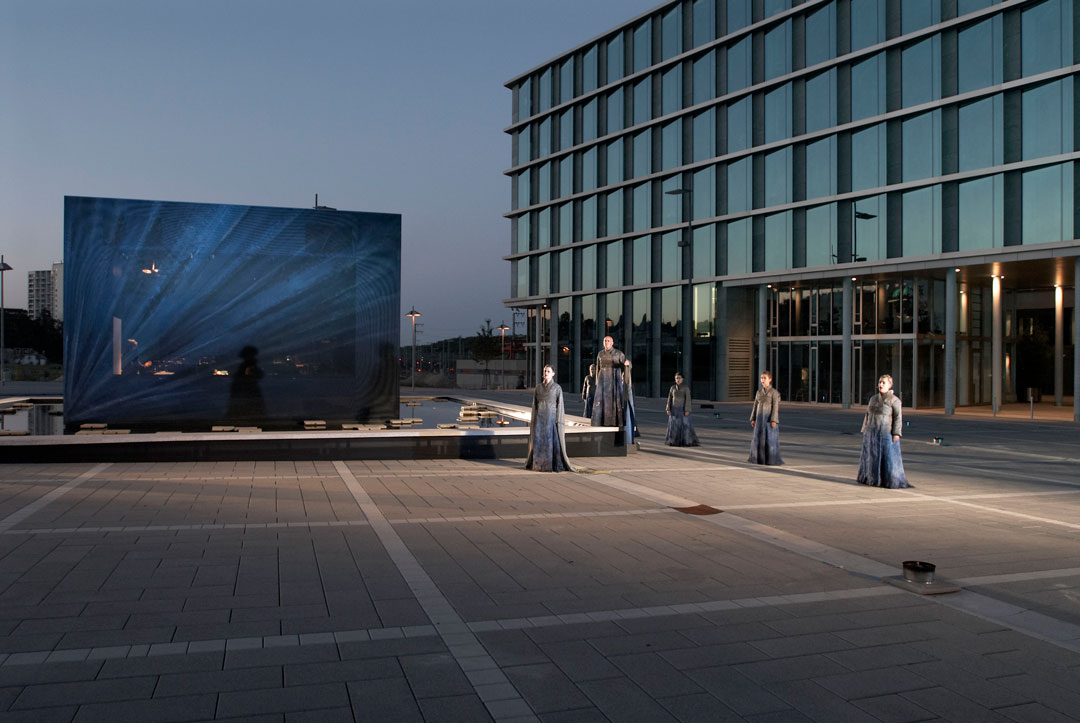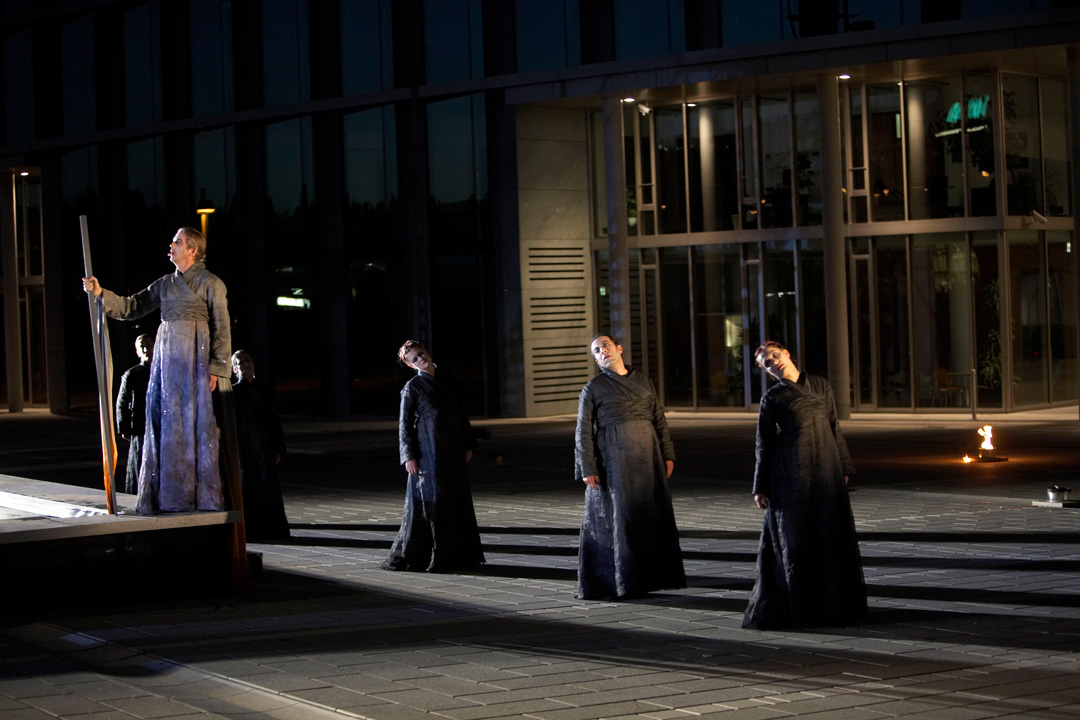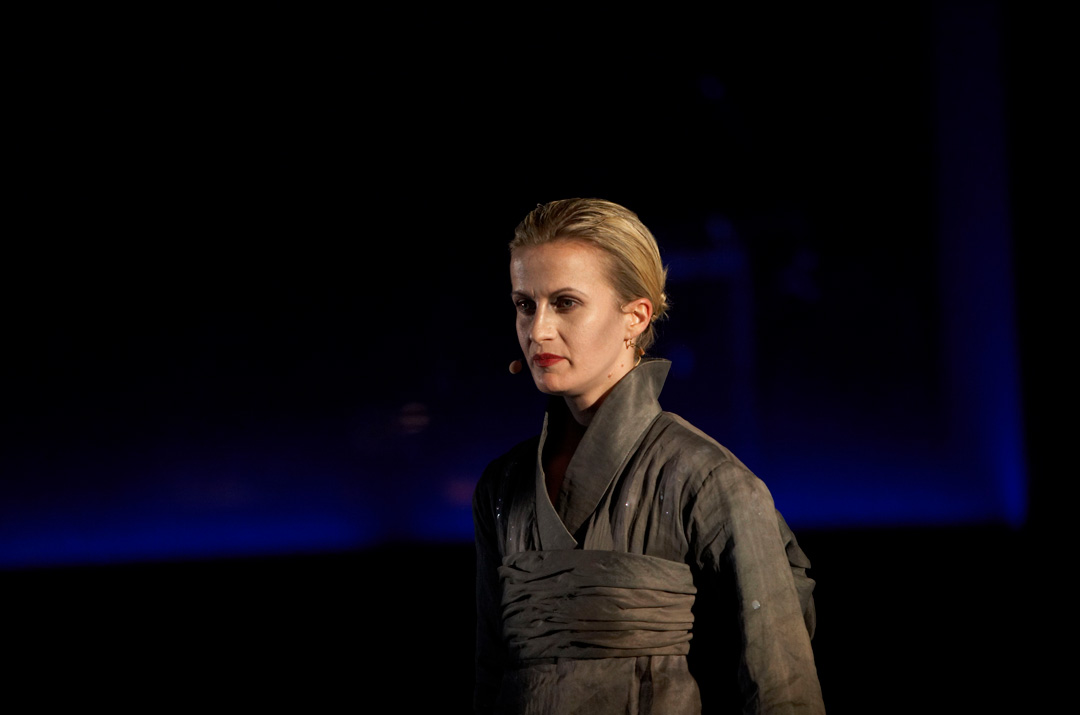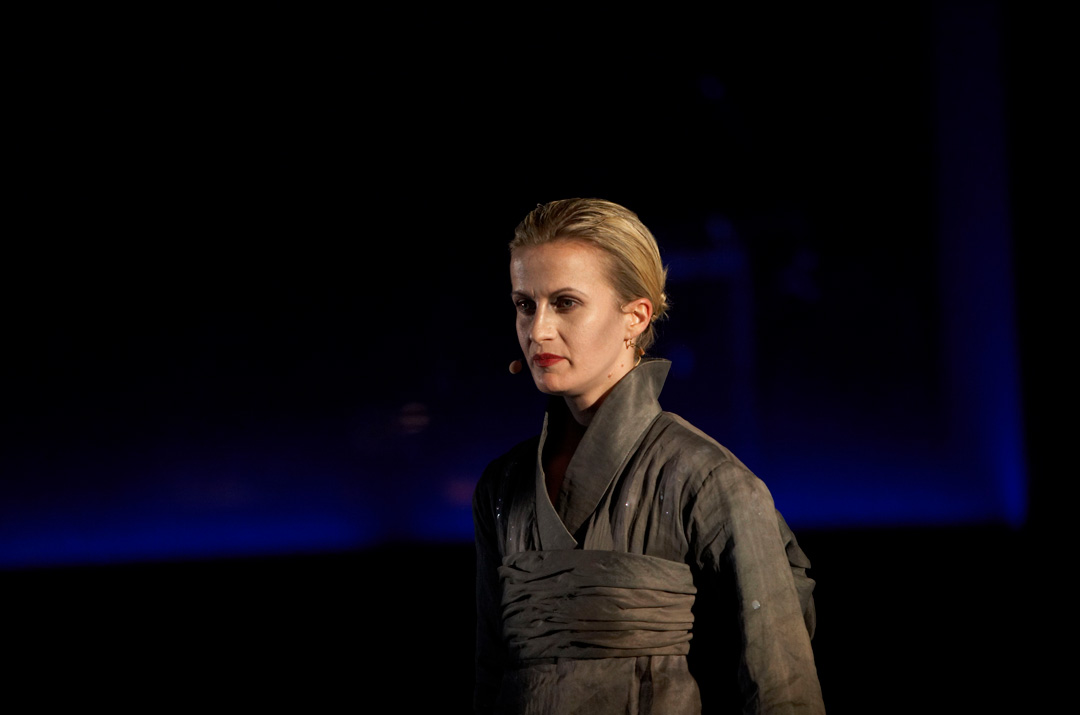 Mondschatten – ©A.T.Schaefer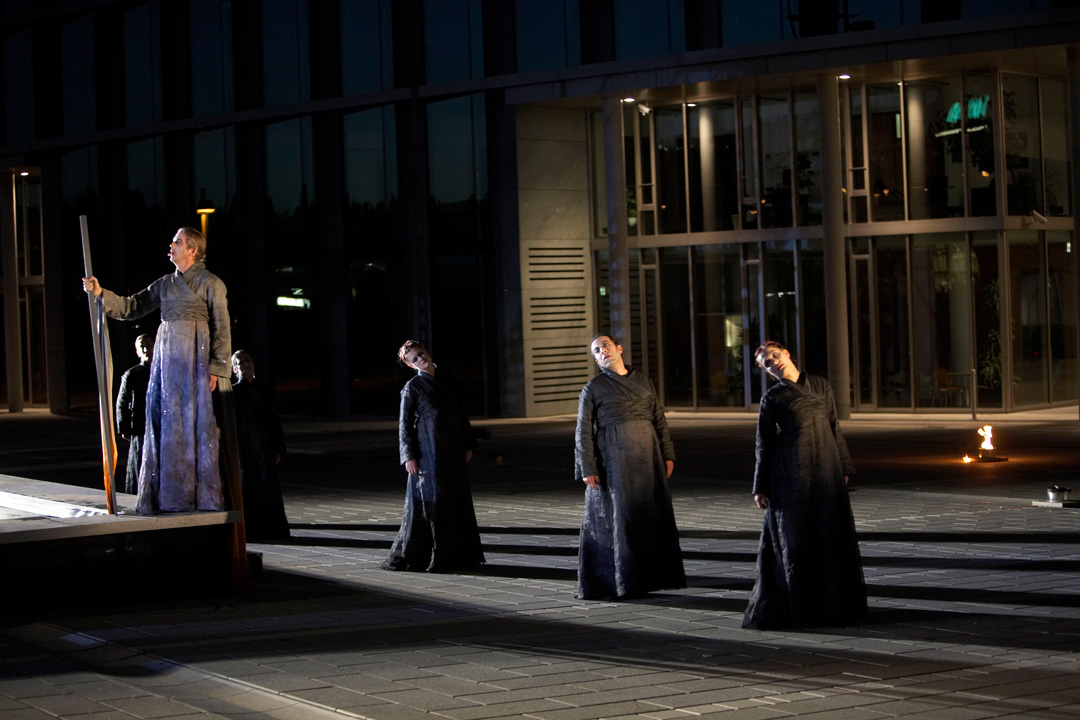 Mondschatten – ©A.T.Schaefer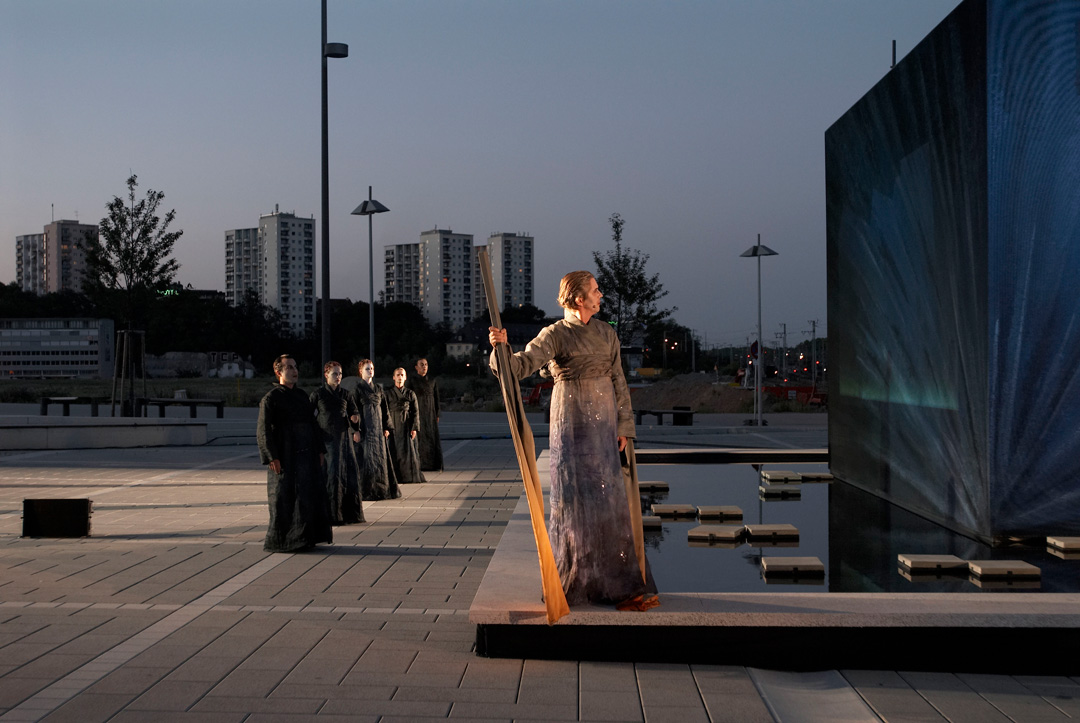 Mondschatten – ©A.T.Schaefer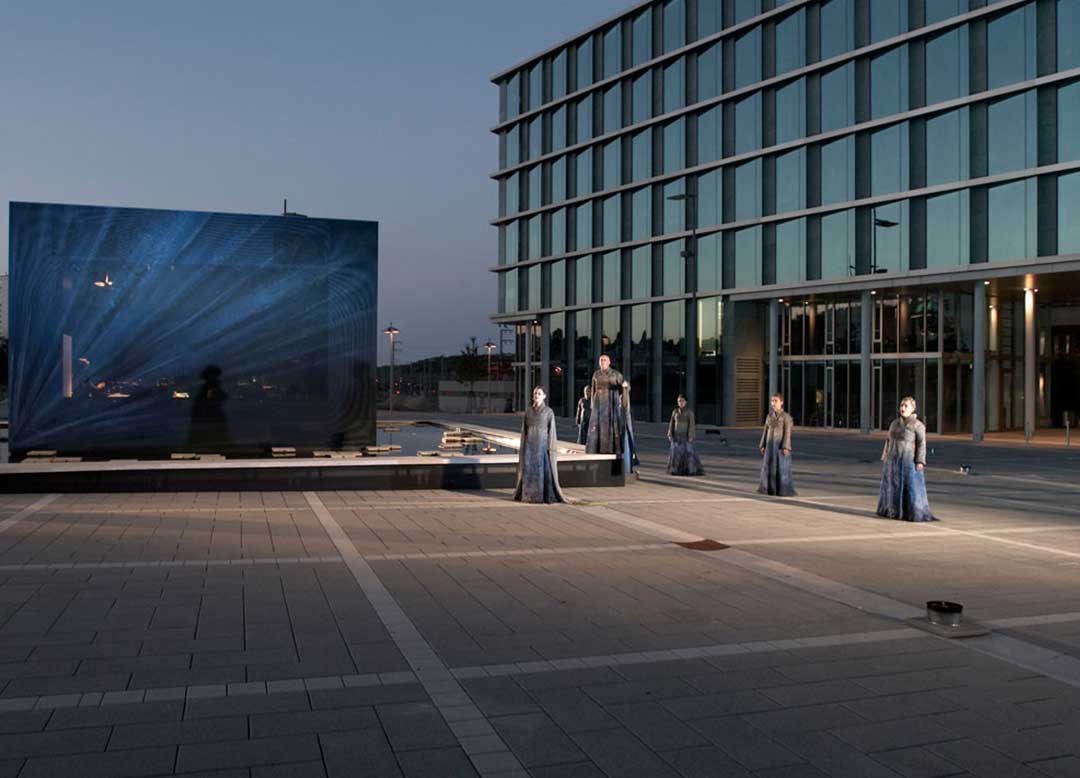 Mondschatten – ©A.T.Schaefer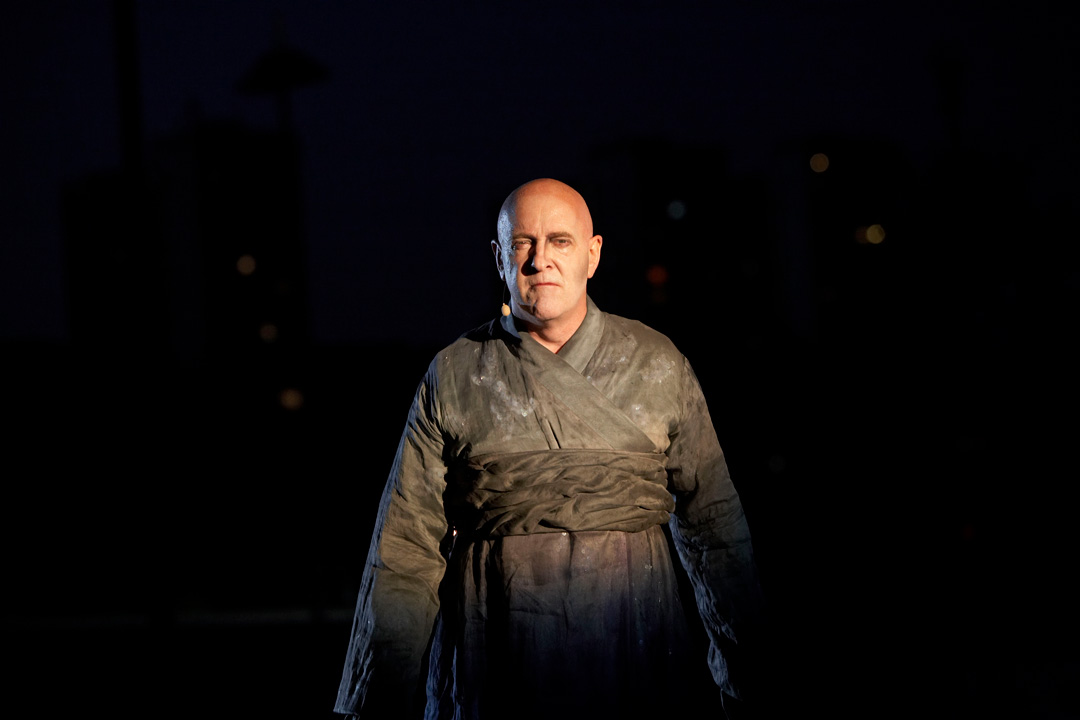 Mondschatten – ©A.T.Schaefer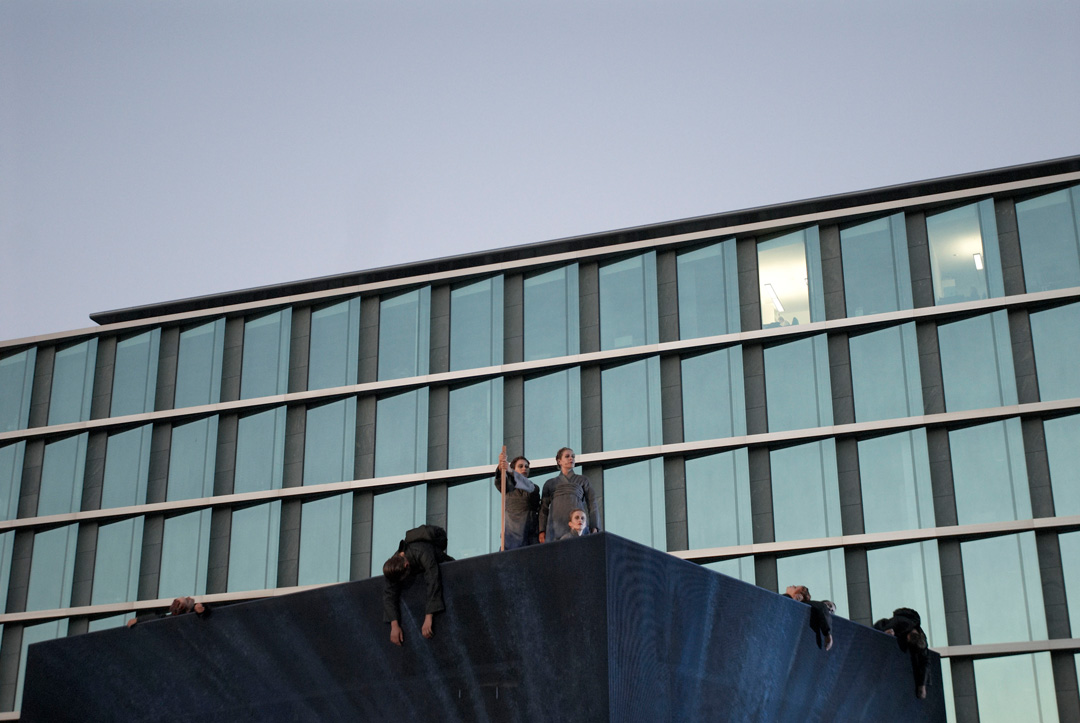 Mondschatten – ©A.T.Schaefer