Raphaël, les sirènes et le poulet
Boisterous variety performance based on famous duos
Music theatre Raphaël les sirènes et le poulet
Raphaël, les sirènes et le poulet
Boisterous variety performance based on famous duos
A completely new kind of concert! A pianist and his instrument are pushed on stage by five enigmatic removal workers. From the first notes, these characters are transformed and start embodying the music. Their gestures, their voices evoke mythical duets, that of Adam and Eve, Death and the Maiden, Don Giovanni and Leporello… The music takes on a life of its own, gliding from classical to jazz, tango and improvisation in transitions that become more and more crazy. As if reawakened from limbo, the protagonists go wild and become monstrous creatures, depriving the performer of his art form and plunging him into a veritable nightmare.
Credits
Conception and direction: Ingrid von Wantoch Rekowski
Assistant: Manolo Sellati
Dramaturgy: Jean-Marie Piemme
Set and lighting: Stefan Heinrichs
Costumes: Regine Becker
Stage manager: Jani Afar / Stefan Heinrichs
Performers: Pascal Crochet, Isabelle Dumont, Cécile Leburton, Pietro Pizzuti, Candy Saulnier, Jean-Philippe Collard-Neven
Production: Théâtre National (Brussels), Lucilia Caesar, Théâtre de Martyrs (Brussels)
Supported by: Fédération Wallonie-Bruxelles (Direction du Théâtre)
Press
Bourrée de références, la pièce portée par cinq comédiens et un pianiste mêle théâtre, chant, travail gestuel et visuel avec une belle santé.
(Le Soir, Jean-Marie Wynants, 24,12/18).
Il est ainsi le cœur et le guide d'un périple savant et mystérieux où le théâtre et la musique ne font qu'un, où le rire ouvre le chemin de l'émotion.
(Libre Belgique, Martine Dumont Mergeay 29,12/18)
Entrer dans le jeu et en sortir, voilà l'essence du théâtre selon la metteur en scène, qui a à cœur de chercher dans la simplicité, et ici de débusquer l'humain dans le mythe, de faire s'infiltrer les corps dans des images, des figures qui font partie de la mémoire collective.
(La Libre Belgique, Marie Baudet, 11/12/10)
Jouant avec les grandes thématiques qui traversent toute l'histoire de l'art judéo-chrétien, IvWR mêle recherche visuelle, gestuelle et vocale, érudition et rigolade, livrant un spectacle toujours drôle mais jamais parodique.
(Le Soir, J-M Wynants 13/12/10)
Au-delà de la succession de duos savoureux et subtils, c'est dans les interstices, les transitions qu'on lit l'essentiel, peut-être, de la pièce, la traduction en suspension des sentiments exacerbés – de l'amour à la désolation, de l'horreur au désir, de la jalousie à la solitude – peints dans cette série de tableaux. Presque une revue, menée avec rigueur : un divertissement joyeux, léger, qui n'oublie pas la profondeur.
(Libre Belgique, Marie Baudet, 17/12/10)
Ingrid vWR revient à ses meilleurs ingrédients : un théâtre musical, baroque, aux interprètes accordés/désaccordés. L'atmosphère est délirante, couplée à des tableaux vivants inspirés de la peinture ancienne : un travail raffiné, à l'humour allumé. Sur le thème du couple, ce cabaret expressionniste traverse en dérision les mythes : Adam et Eve, Eva Braun et Hitler, Ophélie et Hamlet, Tristan et Yseult…
(Le Vif Focus, N.A., 17/12/10)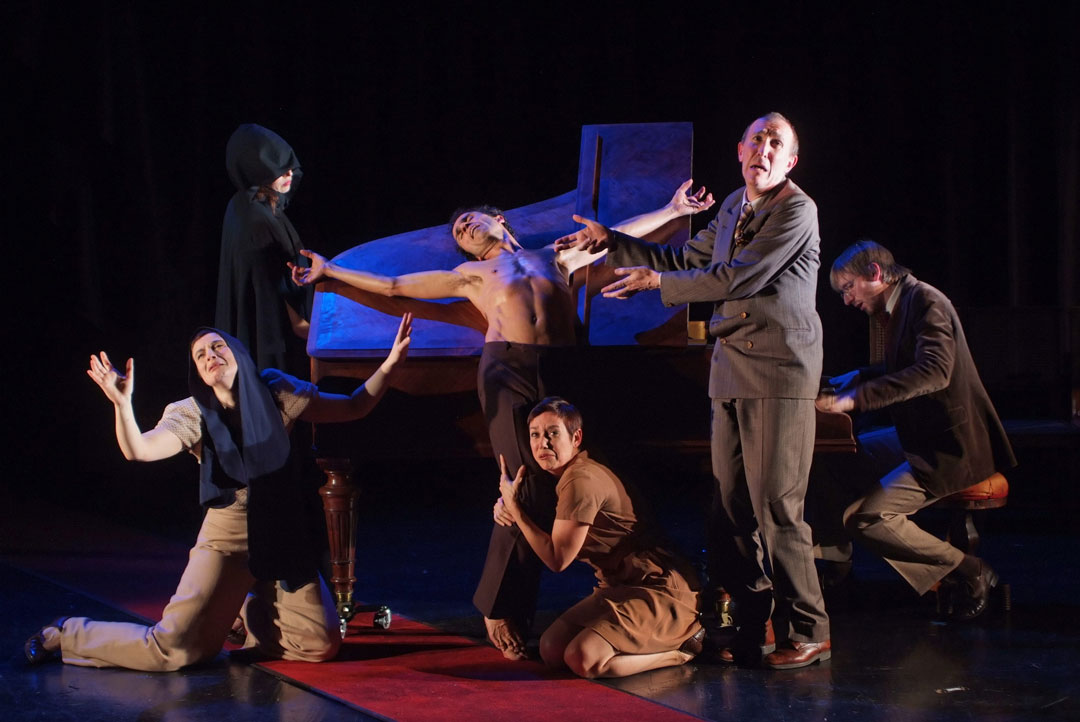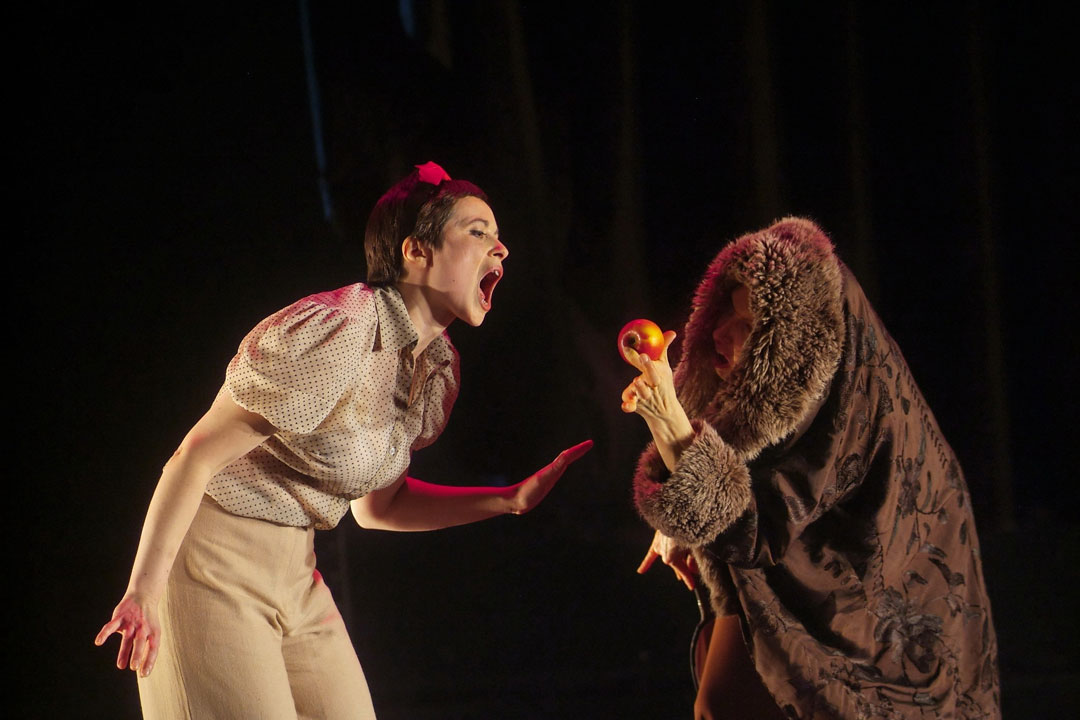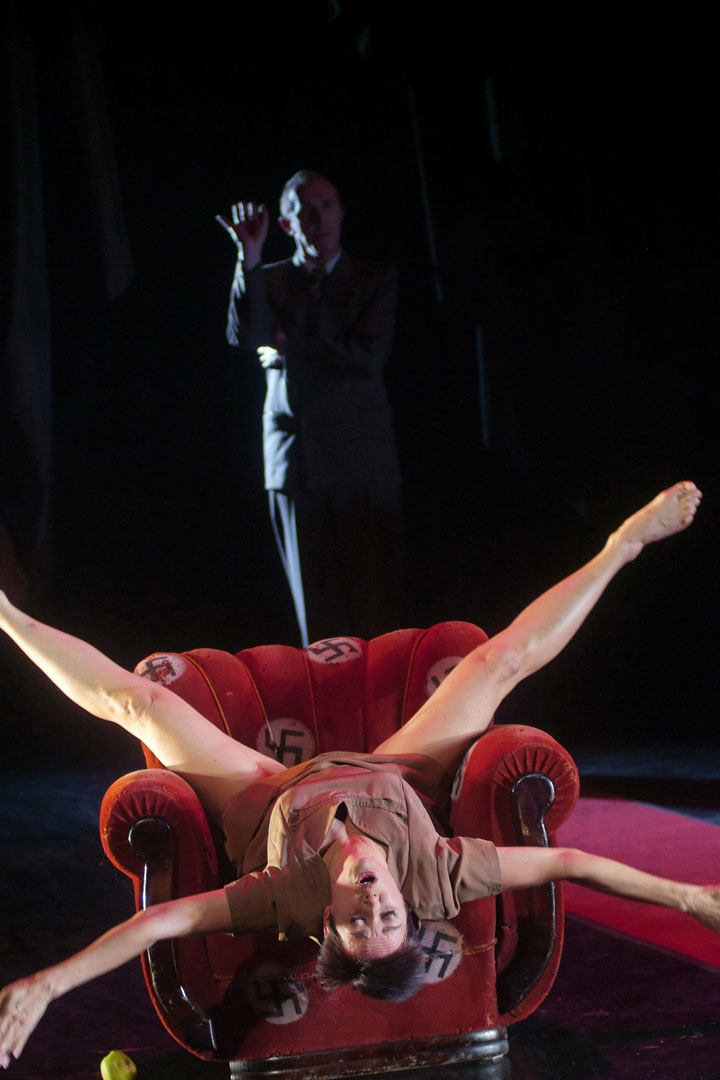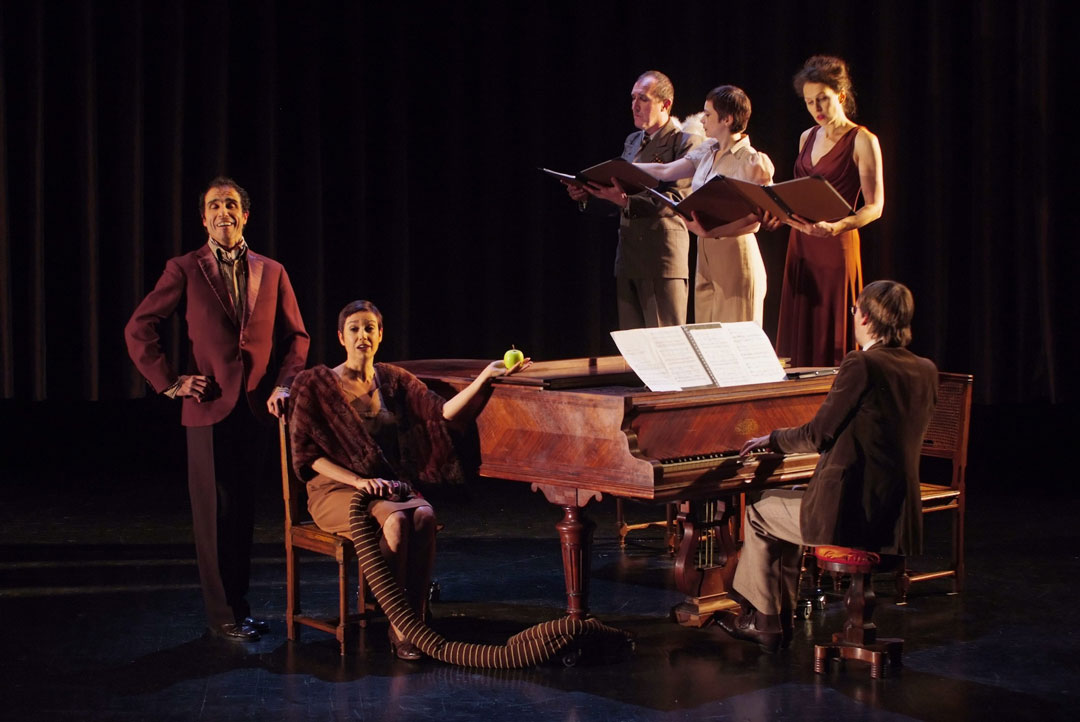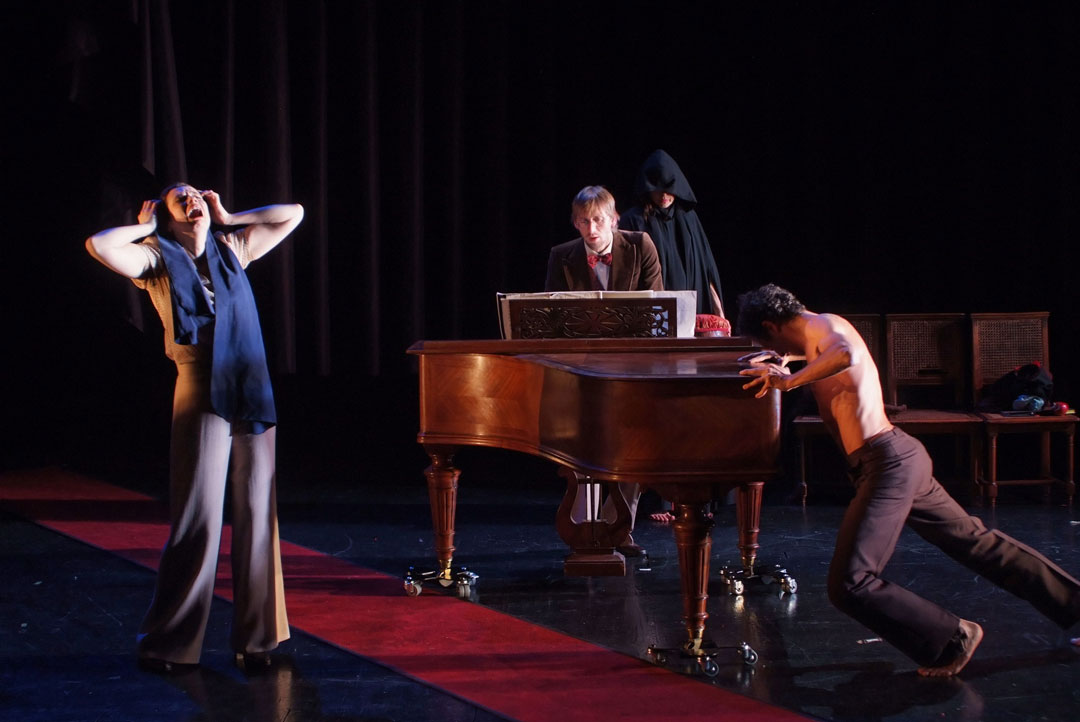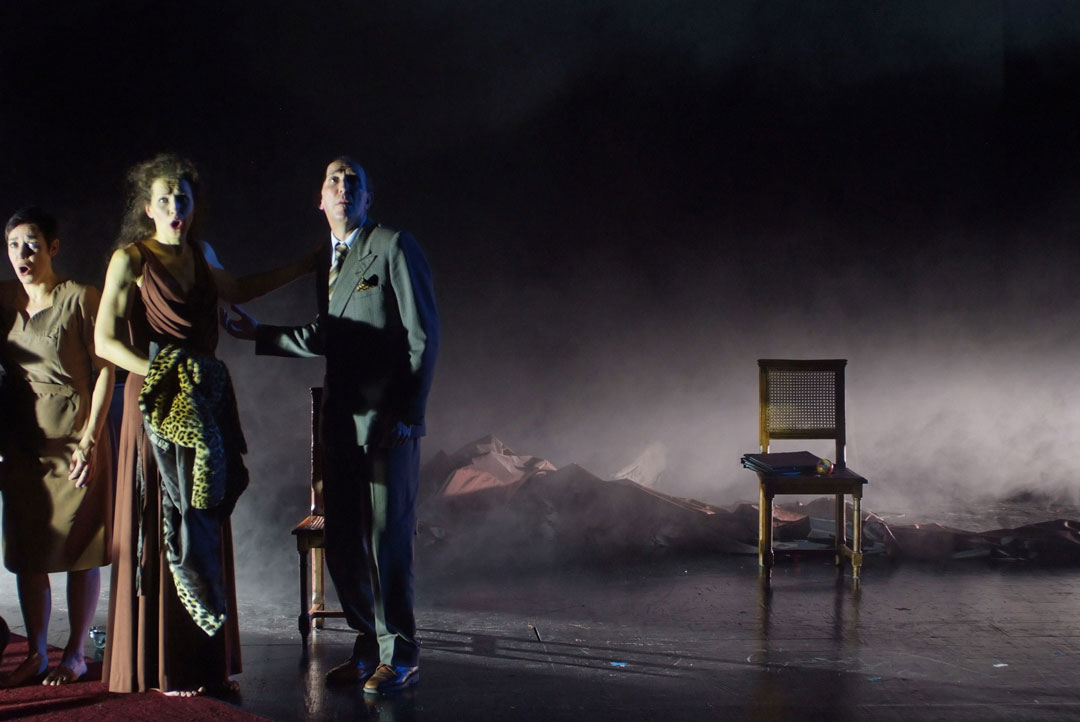 Raphael les sirenes et le poulet – @EricLegrand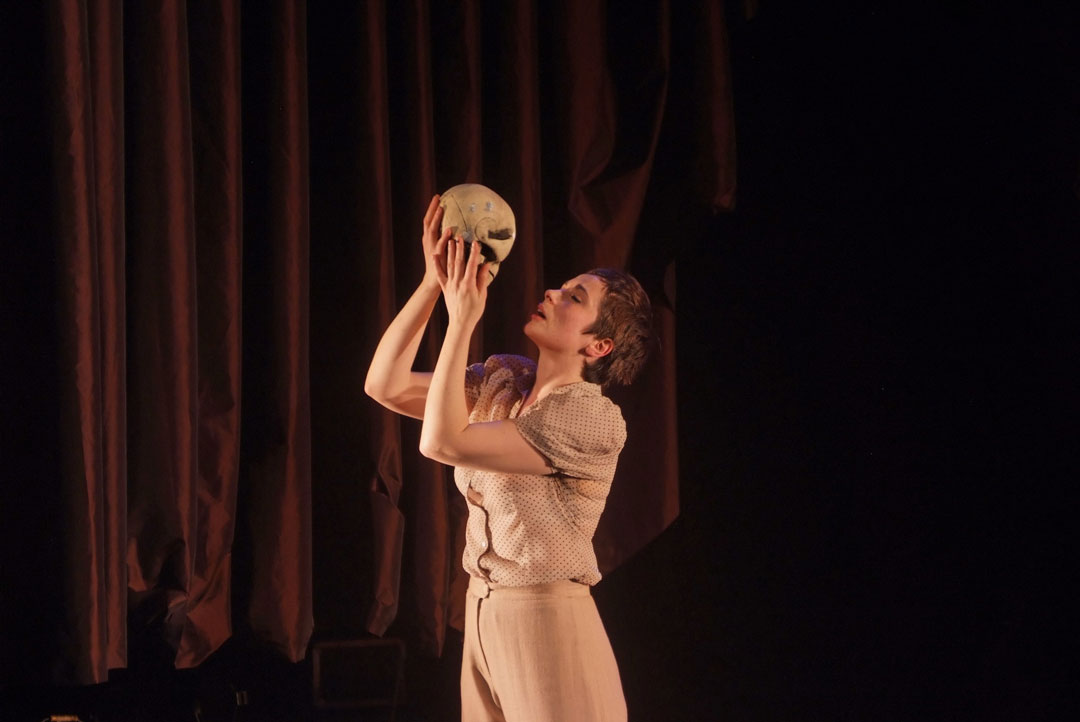 Raphael les sirenes et le poulet – @EricLegrand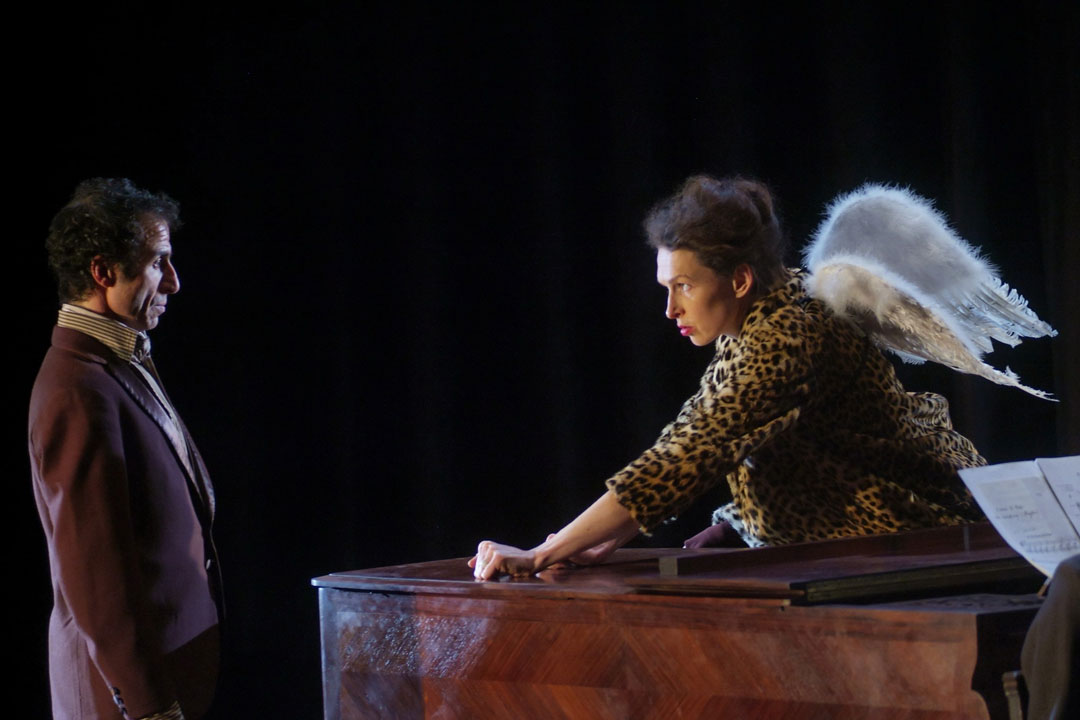 Raphael les sirenes et le poulet – @EricLegrand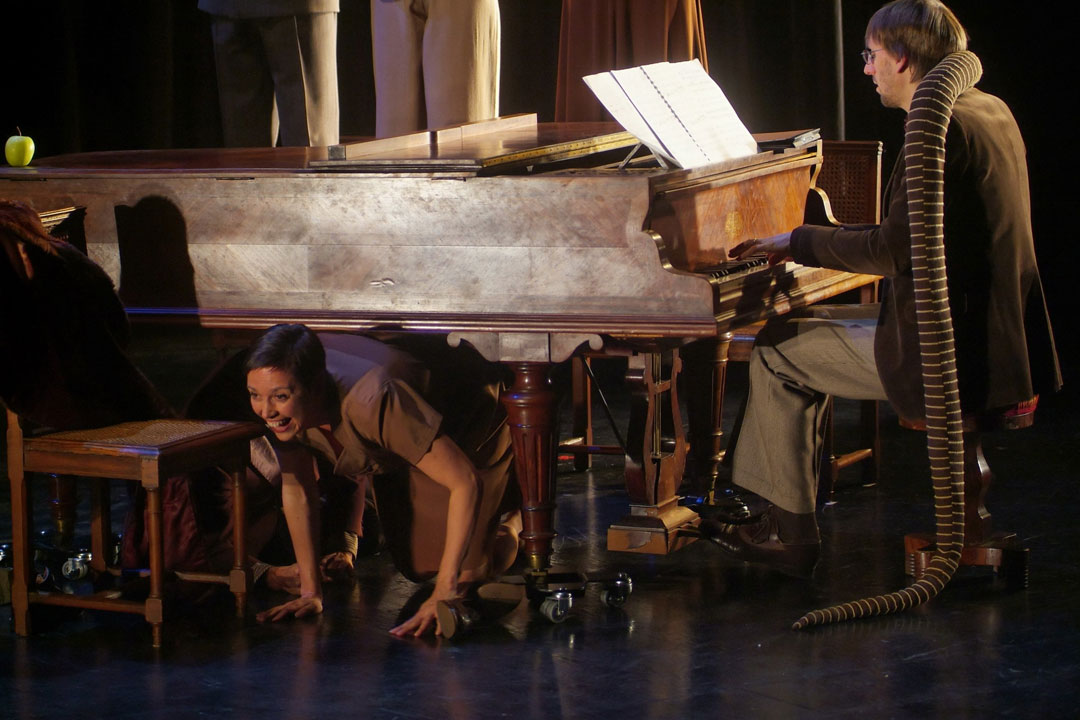 Raphael les sirenes et le poulet – @EricLegrand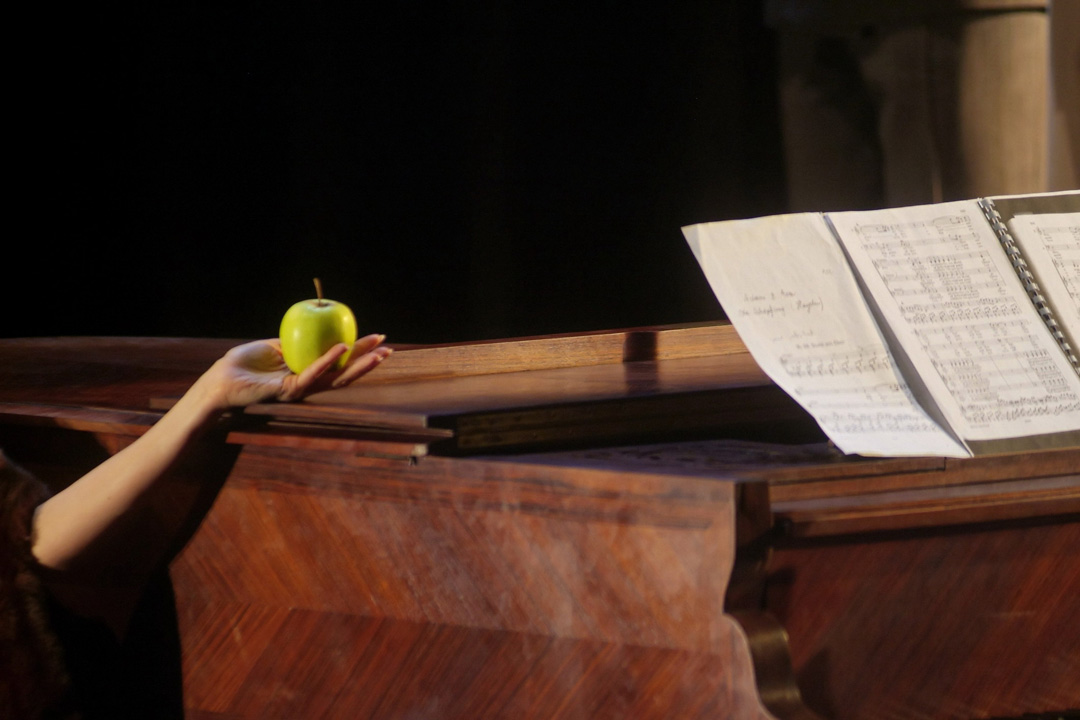 Raphael les sirenes et le poulet – @EricLegrand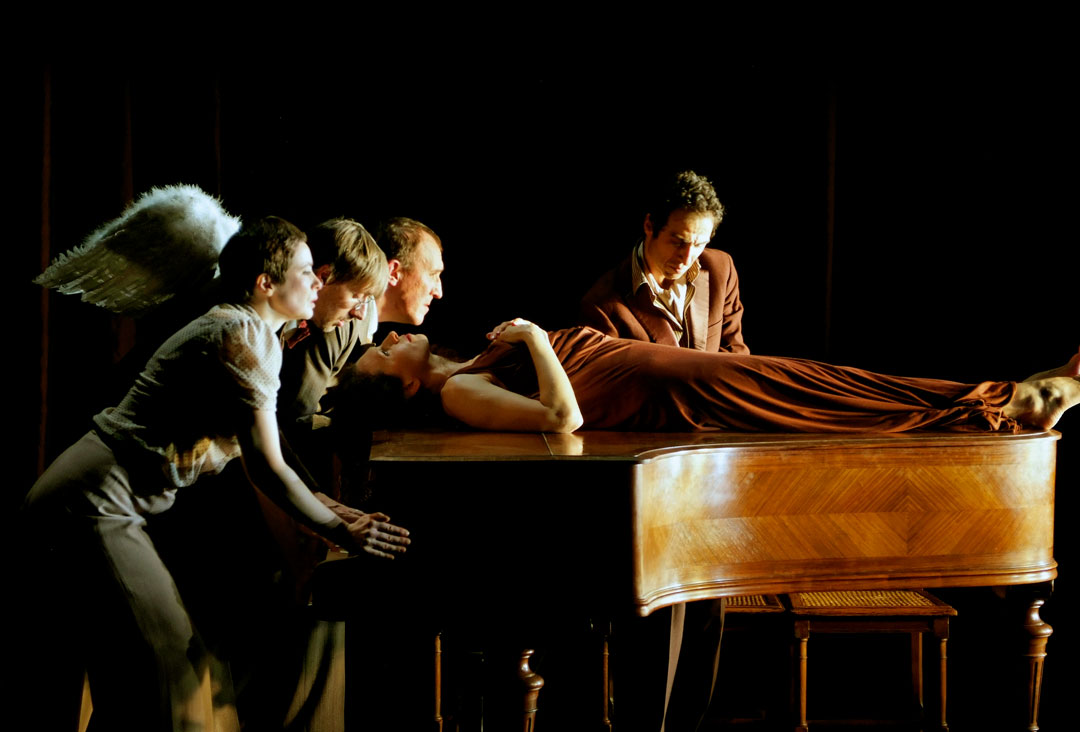 Raphael les sirenes et le poulet – @EricLegrand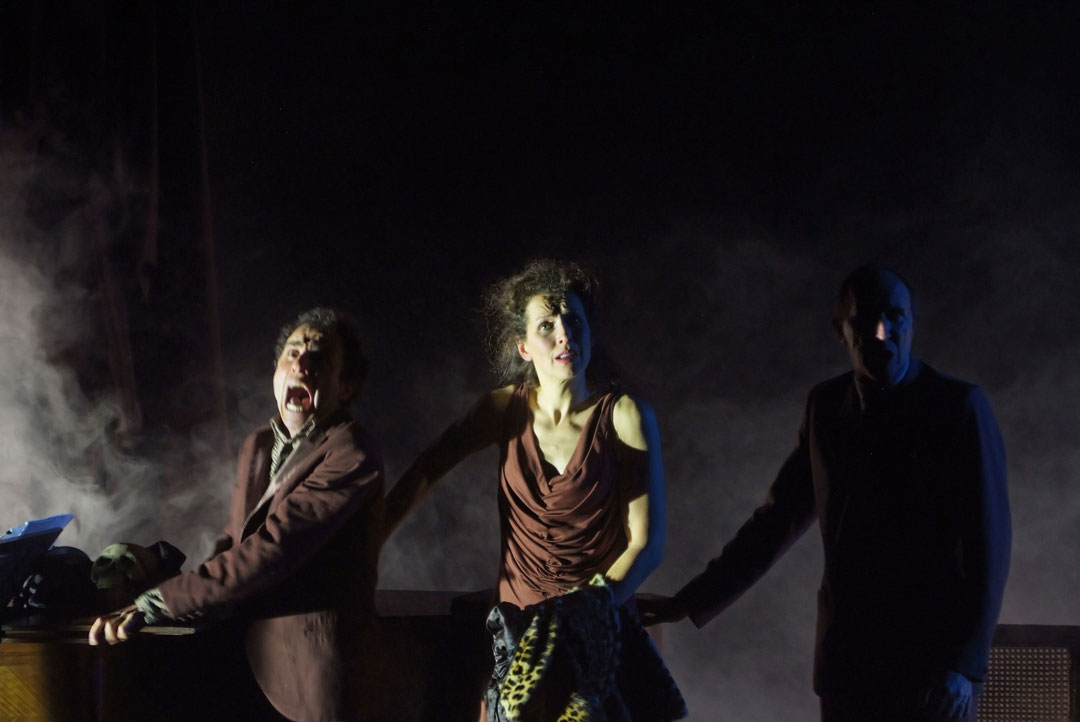 Raphael les sirenes et le poulet – @EricLegrand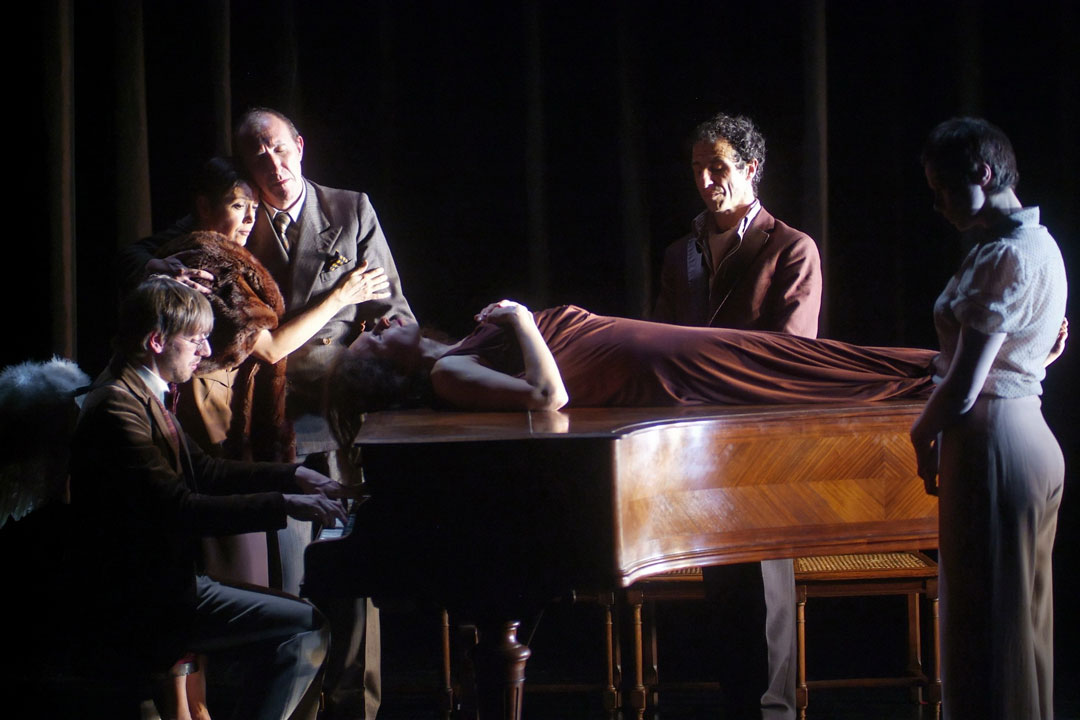 Raphael les sirenes et le poulet – @EricLegrand